Plumbing Services, New Milton, Christchurch, Lymington, Bournemouth
All General Plumbing Repairs and Installations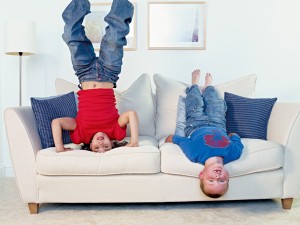 Our engineers carry out all general plumbing works in both residential and commercial properties.
No job is too small and we provide detailed, no-obligation estimates prior to starting any work.
All Stephen Harris work is guaranteed and complies with the relevant gas, plumbing and building regulations.
Our range of services include everythung from replacing a tap washer to a complete installation.
Our Range of Plumbing Services
At Stephen Harris we can provide a replacement or repair service and are happy to diagnose any problems and provide a detailed estimate before commencing any work. Below are some of the types of plumbing work we carry out.
Taps Replaced or Repaired
Sinks Replaced or Repaired
Toilets Replaced or Repaired
Baths Replaced
Showers Replaced or Repaired
Shower Pumps Replaced or Repaired
Immersion Heaters Replaced or Repaired
Leaks Repaired
Waste Disposal Units Replaced
Dishawasher and Washing Machine Installations
Hot Water Cylinders Replaced or Repaired
Thermal Imaging
Our thermal imaging camera helps us quickly detect leaks, saving time and money.
We believe in using the latest technology to benefit our customers. Thermal cameras can be used to detect poor insulation and water leaks. This has time saving benefits, whilst minimising disruption which results in a quicker, cleaner and cheaper job.
The Technical Bit
Thermal, or infrared energy, is light that is not visible because its wavelength is too long to be detected by the human eye; it's the part of the electromagnetic spectrum that we perceive as heat. Unlike visible light, in the infrared world, everything with a temperature above absolute zero emits heat. Even very cold objects, like ice cubes, emit infrared. The higher the object's temperature, the greater the IR radiation emitted.
Plumbers and Plumbing Engineers in New Milton, Lymington, Christchurch, Bournemouth
Stephen Harris can provide experienced plumbers and plumbing services in the New Forest area. We are based in New Milton and currently provide plumbers in:
New Milton, Christchurch, Bournemouth, Ringwood, Lymington, Burley, Brockenhurst and Southampton area.
We also have clients throughout Dorset and Hampshire.